Mammoth Lakes Fishing
Outfit Yourself for Fishing Adventures
California's
Greatest Lakes
For complete information about fishing, camping, and other recreation at California's 40 premier lakes, see
California's Greatest Lakes.

Mammoth Lakes is a fly fishing paradise. Within easy reach of the community of Mammoth Lakes are dozens of top rated lakes and streams.
Mammoth Lakes is a great place to bring a family or round up your best fishing pals and plan to stay a week. It's all in Mammoth Lakes: great accommodations from condos to campsites, a plethora of activities from bicycle trails to mountain biking, and all around you -- world-class fishing. Whether its fishing from a boat, using a float tube, fly fishing with waders, or hiking to back country lakes -- you have it all right there at Mammoth Lakes.
Mammoth Lakes is a cluster of seven main lakes, nearly all with outstanding fishing and all easily accessible by car. Each lake has its own distinct character. The largest of the Mammoth Lakes is Lake Mary, covering 140 acres. It has boat ramps and other facilities. The best fishing on Lake Mary is usually found near the outlet at the northern end and the inlet on the western side.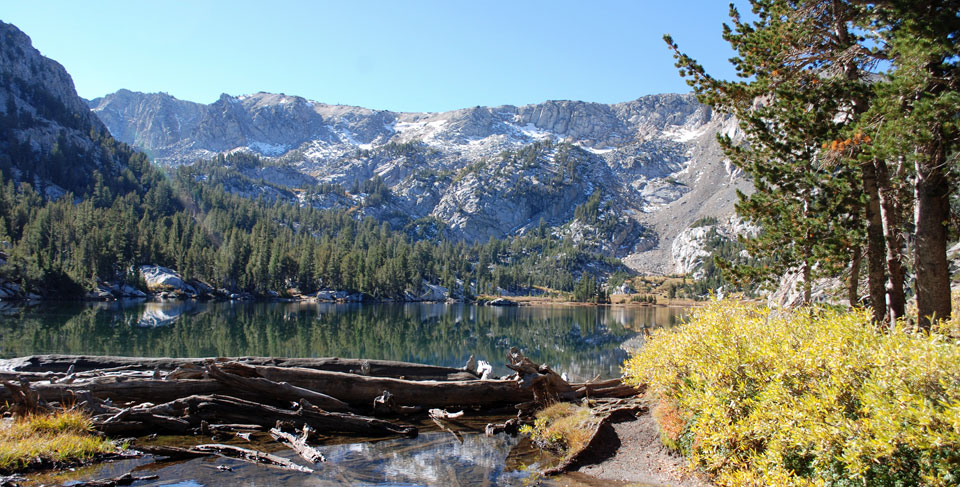 Spectacular mountain lake only a short hike out of Mammoth Lakes
Great day trip to fish for rainbow, brook, and brown trout
Find plenty of other lakes nearby in Mammoth Lakes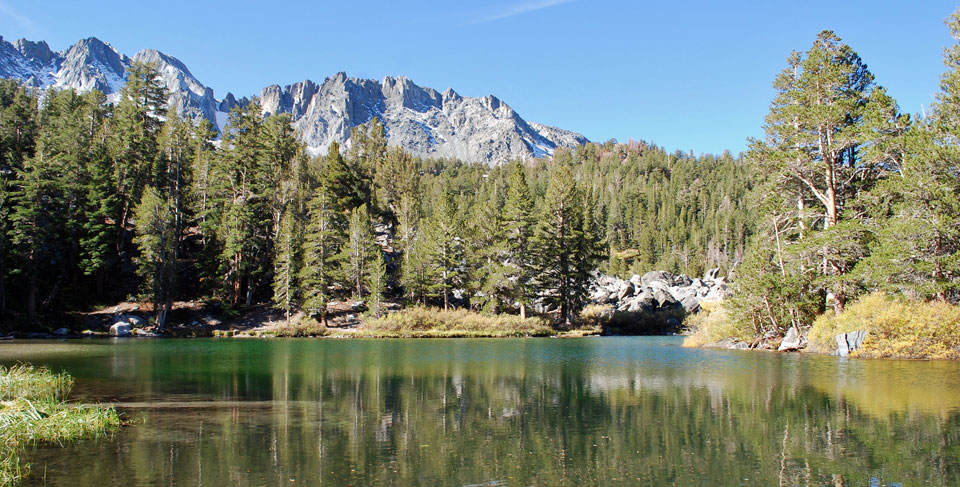 Twenty minute walk from Lake Mary in Mammoth Lakes
Good early morning destination
Fish your way around the lake for rainbows and brookies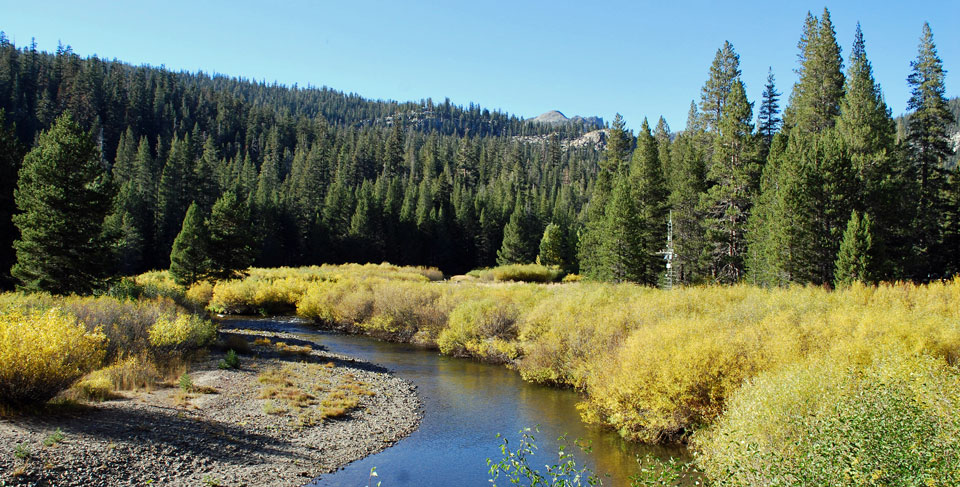 9 miles of fishing in the Devils Postpile and Reds Meadow area
Actually in Madera County, but it feels like the Eastern Sierra
Fish near the road or hike to more remote sections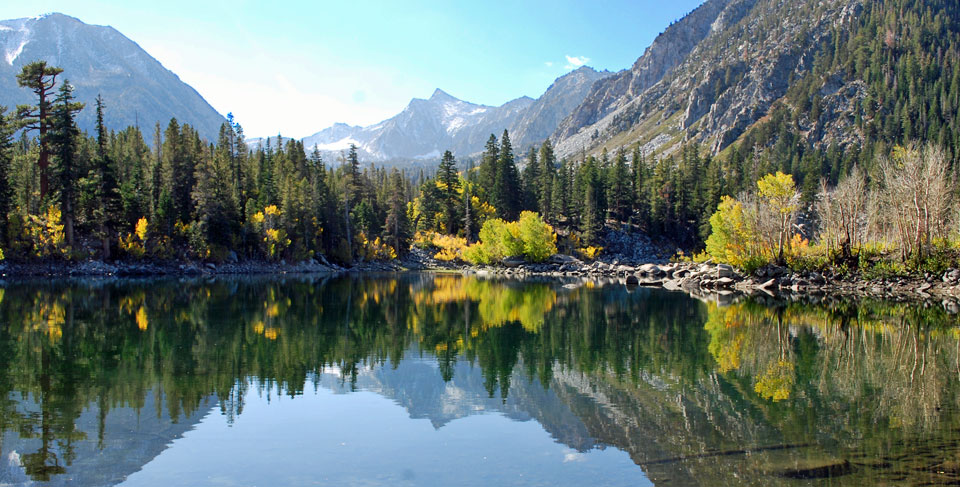 Fish a series of pristine mountain lakes near Mammoth
A one hour hike and then cast for rainbows and browns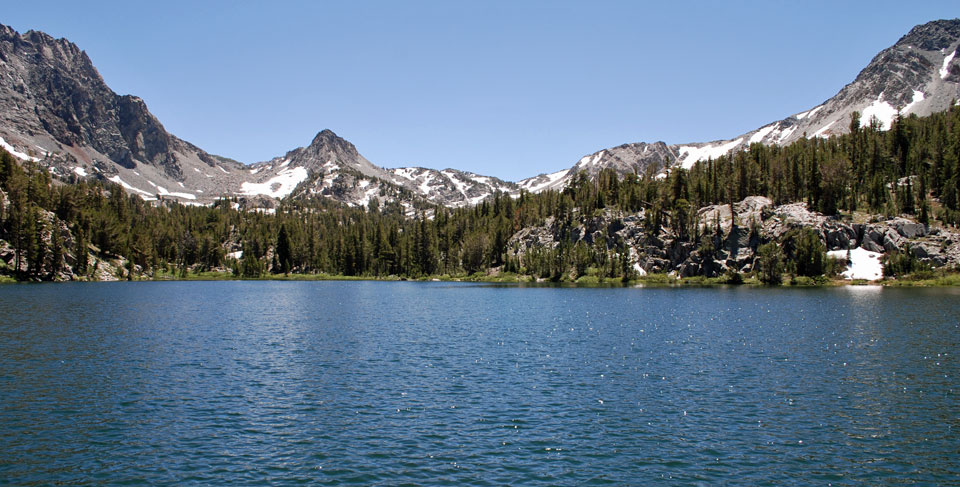 An easy hike from the Mammoth Lakes area
Fish for rainbow and brook trout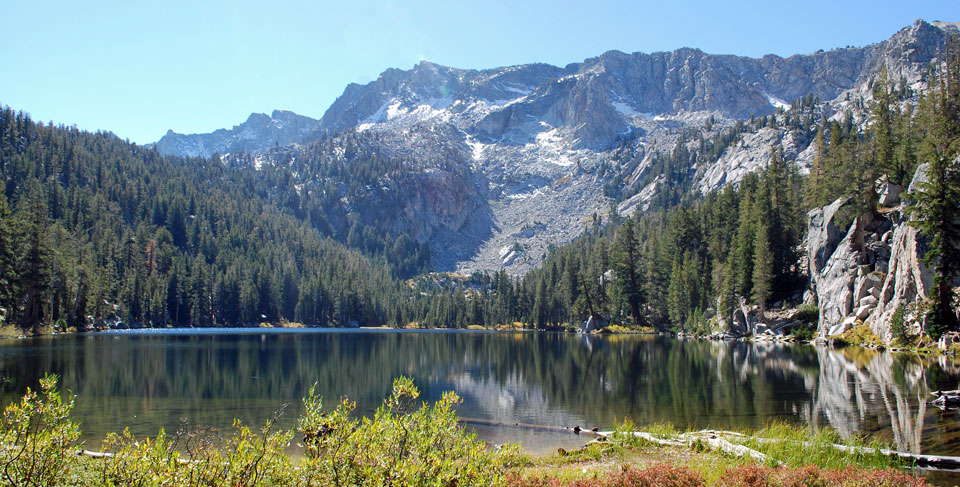 Beautiful scenery off the beaten path in Mammoth Lakes
A half hour walk brings you to some amazing fishing
Horseshoe Lake, the second largest of the Mammoth Lakes, spreads over 53 acres, but it is not good for fishing. Swimming is allowed there and the lake is not stocked. Lake George, my favorite, is third largest of the Mammoth Lakes at 38 acres. You can fish from the shore here without many obstacles. Other lakes include Lake Mamie and the Twin Lakes. On Mamie anglers report good success fishing for Alpers in the deeper parts of the lake. Fishing on the upper Twin Lake is especially good at the inlet.
Nearby Mountain Lakes
Surrounding Mammoth Lakes are a dozen smaller lakes, nearly all offering good fishing. Three of them are among our Featured Trips: Crystal Lake, TJ Lake and Sherwin Lakes. Others worthy of note are McLeod Lake, only a fifteen minute hike up from Horseshoe Lake , and Arrowhead Lake. (Note that McLeod Lake has special catch and release regulations.) Because the Mammoth Lakes are at about 9000 feet elevation, they often don't open up for fishing until sometime in June.
Mammoth Lakes Area Streams
Close to Mammoth Lakes are a number of excellent trout streams popular for fly fishing. Among them are Mammoth Creek and Sherwin Creek. Just across Highway 395 from Mammoth Lakes are Hot Creek and the upper reaches of the Owens River. Sometimes overlooked are the tributaries of the Owens River such as Deadman Creek and Glass Creek.
Fishing around Devils Postpile and Reds Meadow
Only a short hop over the ridge from Mammoth Lakes you will find Devils Postpile National Monument and the Reds Meadow area with the Middle Fork of the San Joaquin River flowing gently down the nine-mile long valley.
Most of the river is easily accessible from the road, while the upper and lower stretches require a little hiking to reach. Foot paths lead to nearby lakes along the John Muir Trail.
Also in the Devils Postpile area is Sotcher Lake, another popular fishing destination.
For information about Mono County, including fishing, travel, lodging, shopping, and events, from Rock Creek to Topaz Lake, see
Mono County - California's Eastern Sierra.
Recommended Gear and Books for Fishing around Mammoth Lakes